My journey to IISER PUNE
Hmm. How do I begin? Well, Hi! I am Prabhav Kumar coming from a well to do family of an engineer and a doctor settled in Bangalore.
Growing up under these professions I was deeply interested in their respective works. I recall spending my childhood days admiring the work both professions were involved in but I found one thing common to both. It's the ingenuity of humans to innovate and serve society back. Amidst all of this was the creator which is the source of all innovations and inventions – who was a "Scientist". My fascination with the ability to discover new stuff always stuck with me through the various science experiments and the projects I did in my school days.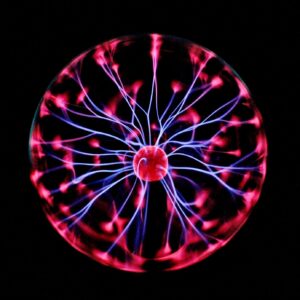 The first intimidation:
As I reach 10th just like any other student of my age I fell into the cat and rat race of studying for the board exam and science projects took a back seat. As time passed, my results came and as expected I became the topper of my class in 10th 😊. I was selected to study at a premier coaching institute of my state on a scholarship. I was happy that finally, I can return back to my science projects and to science documentaries that I was longing to watch but sadly my 10th std vacation was shortened to just 10 days as these coaching institutes start preparing students early on to gain time advantage over other coaching students. I thought to myself, "it's ok, it's going to be 2 more years of hard work and everything will become fine. Little did I know that the worse days of my life were yet to come.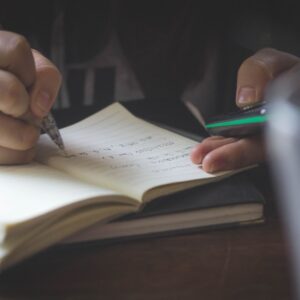 Being the frog stuck in the well
Like any other Indian school student, I was posed only 2 options just after the 10th. IIT-JEE or NEET? Being a son of an engineer and a doctor, I was interested in both – "Physics and Biology". So, I took a combination of PCMB for my pre-university. As I started studying, I realized that these coaching institutes are less about imparting knowledge and more about cracking various exams. Well, just like others I had to go with the flow, I accepted my reality, that for the next 2 years it would be only about studying for these competitive exams and nothing else in life should matter to me but no one is so determined at that age. At least I wasn't. :p
My coaching days were one of the most dreaded memories I have, It used to be a class of 60 students where teachers used to lecture for 2 hours each class and we were supposed to be focused on taking notes and staying away from any distractions but it was hard to keep up with them as they were mostly rushing through the topics without much attention given to how much we were understanding (also, some of the girls seemed just too interesting than those boring lectures. ;p). We used to sit there bored waiting for the lectures to get over. So, we could spend some time with friends. Amidst the little social life that we had back then the best memories I cherish are the ones where we used to spend time aimlessly talking about the wide variety of topics ranging from physics to the chemistry of life sitting in odd places on the campus. :p.
Oops, I guess I deviated a lot. Let's get back with the journey, In one of those random talks, I got to know that a couple of my friends were preparing for an examination called KVPY. When I learned more about it I realized that this was the exam that I should be up for. I was amazed by the type of prestige and research that is generally associated with IISc which made me want that institute at any cost.
So, I did what was necessary. I worked my ass off day and night attending online classes as early as 5 am in the morning and ending my day with the special classes that used to go on until 7 in the evening. After all this hustle for months, the final day arrived to give my KVPY SA exam. It was the first time I was going for a national level exam and I was tense. I gave the test but as I came out I was unsure of what my result would look like. I hoped and hoped to be selected to be at IISc on the first try itself but I had overestimated my capabilities and most probably even luck to pull off such a momentous achievement on the first try. I FAILED!!!.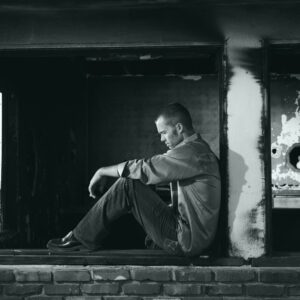 Coping with failure is hard especially for toppers:
It devastated me, and it took a while for this sad reality to sink in me. But I eventually rose back to where it all began and started my preparation for KVPY SX but this time realizing the inherent competitiveness of these exams. I studied hard for this one too but on the way, I had a lot of problems to face my JEE test scores weren't very promising, my mom was hospitalized, my relationship was spoiled. All in all, the environment wasn't best suited for studying for such an exam. Finally, the day came again I gave KVPY SX and this time too I failed miserably.
Always have a plan B
It felt like the doors to a research career were closing in front of me and I could hear a lot of demotivating phrases and needless advice to quit my love for research and try to join a normal engineering course. So, did I work hard to get a decent local engineering college in KCET ( Karnataka Common Entrance Test ) also secure a decent rank enough to somehow get me into one of the best engineering colleges in Bangalore. But something suddenly struck I wasn't happy with what I had fallen into. It felt like I was mediocre and that I was good for nothing other than studying. In low times like these, I realized that I have one more chance left to take a path that I always wanted and that was IAT ( IISER Aptitude Test )
With a new spirit to rediscover my younger self's dream. I decided to study my heart out for the last time but this time I had no expectations for myself as I already had a backup seat at RVCE ( Rashtriya Vidyalaya College of Engineering ). It was hard to be consistent in studies especially when you could see that everyone else was enjoying their much-needed break after their treacherous 2 years of coaching. Well, there were times that I felt it was all over and there was no use of the struggle anymore but something inside made me keep moving. Soon, the day came for me to give the exam I was waiting for, the IISER Aptitude Test. I remember getting ready for the test and my mom said that she had a slight feeling that this time I would get into IISER Pune for which I later laughed about.
The exam began and I could see a glimpse of my childhood looking up to me that this was the thing I was born for. Just kidding, it wasn't all positive like that but I was certainly more at ease while answering the paper. As the exam ended and I proceeded to the exit. One of my classmates asked whether I had any hopes I said that I don't have any and even if I had it was perhaps just a bad dream. Such was the expectation from myself after constantly failing many such competitive exams.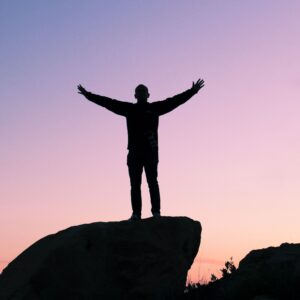 Finally some good news…
After I reached home I felt a deep sense of relief and comfort but apparently, my parents had other plans, I was sent to work with my father in his factory. One fine day when I was busy working there I got a call from my mom that I got selected to study at IISERs. Later, I realized that I had secured my seat at IISER Pune in the second round of counselling. My happiness had no bounds and I started running around the house like a mad man. ;p. I couldn't believe what I had achieved.
Even after I took up the decision to join IISERs people do still raise their eyebrows when they hear me doing a weird BS-MS course but most of them don't know about it or they are just obsessed with traditional higher education streams. Either way, I am learning to cope with it and focus on the bigger picture.
I always wanted to share the journey behind people's success as I always believe that success is not a destination but the journey itself. So, by sharing their stories, we can spread hope to others who might be also facing a similar situation and help them rise from it. That's why I started my own Youtube channel named "A scientist's journey" to highlight the struggles and challenges that people had to go through on their journey to success.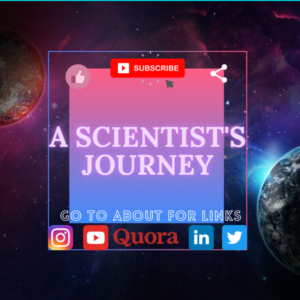 If you are interested you can check out a video I made on the same in more detail here.
 Also, subscribe to my channel to be a part of my journey. 😊